Automechanika Academy consists of informative and interactive seminars, workshops, trainings featuring domestic and international expert speakers from the automotive service and related industries, associations and academicians. The programme aims at providing useful and up-to-date information for the R&D, design and production teams of automotive industry manufacturers.
Location: Hall 3 | B105
Click here to watch Automechanika Academy content live!
Automechanika Academy Schedule: Day 1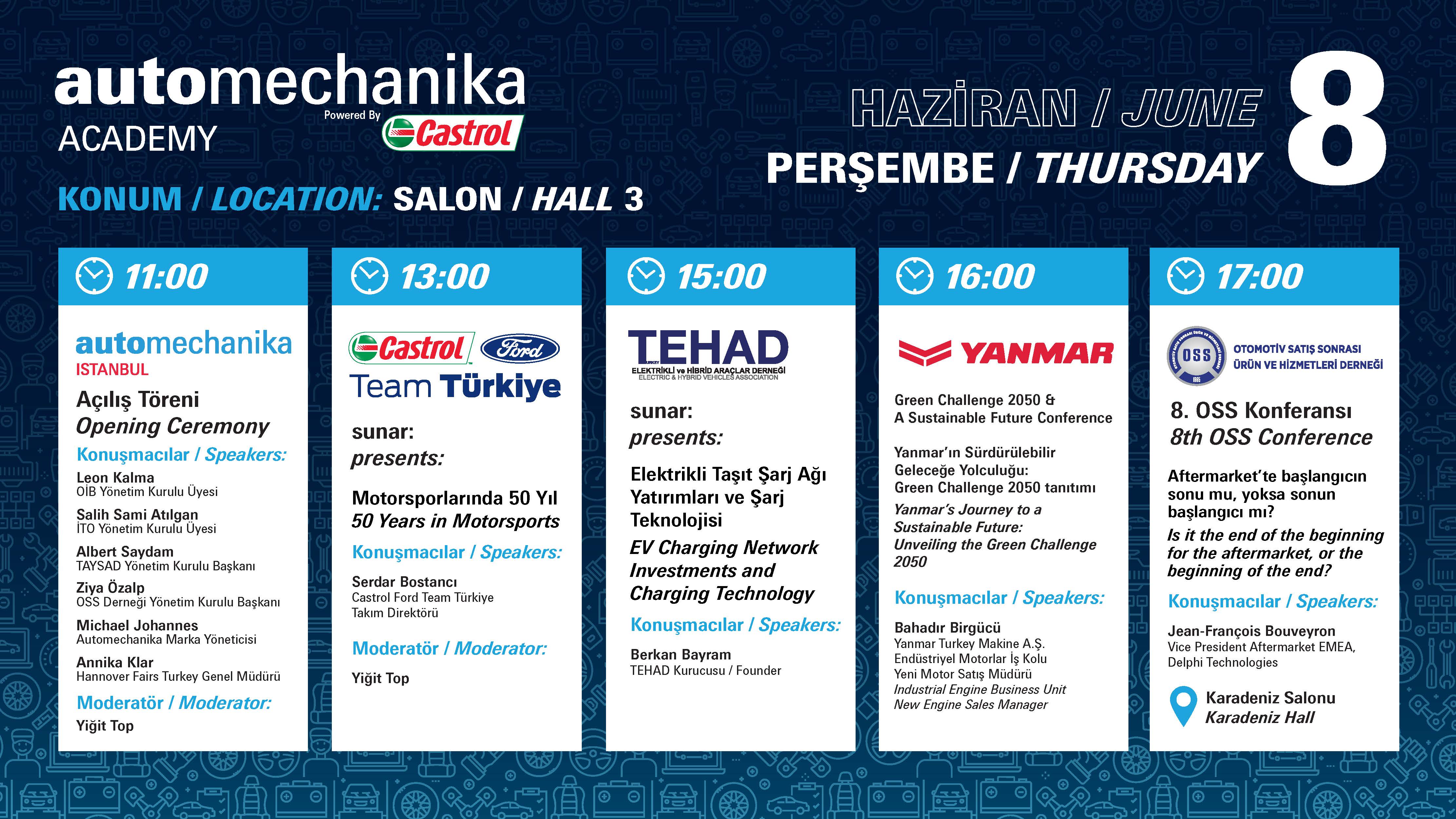 Automechanika Academy Schedule: Day 2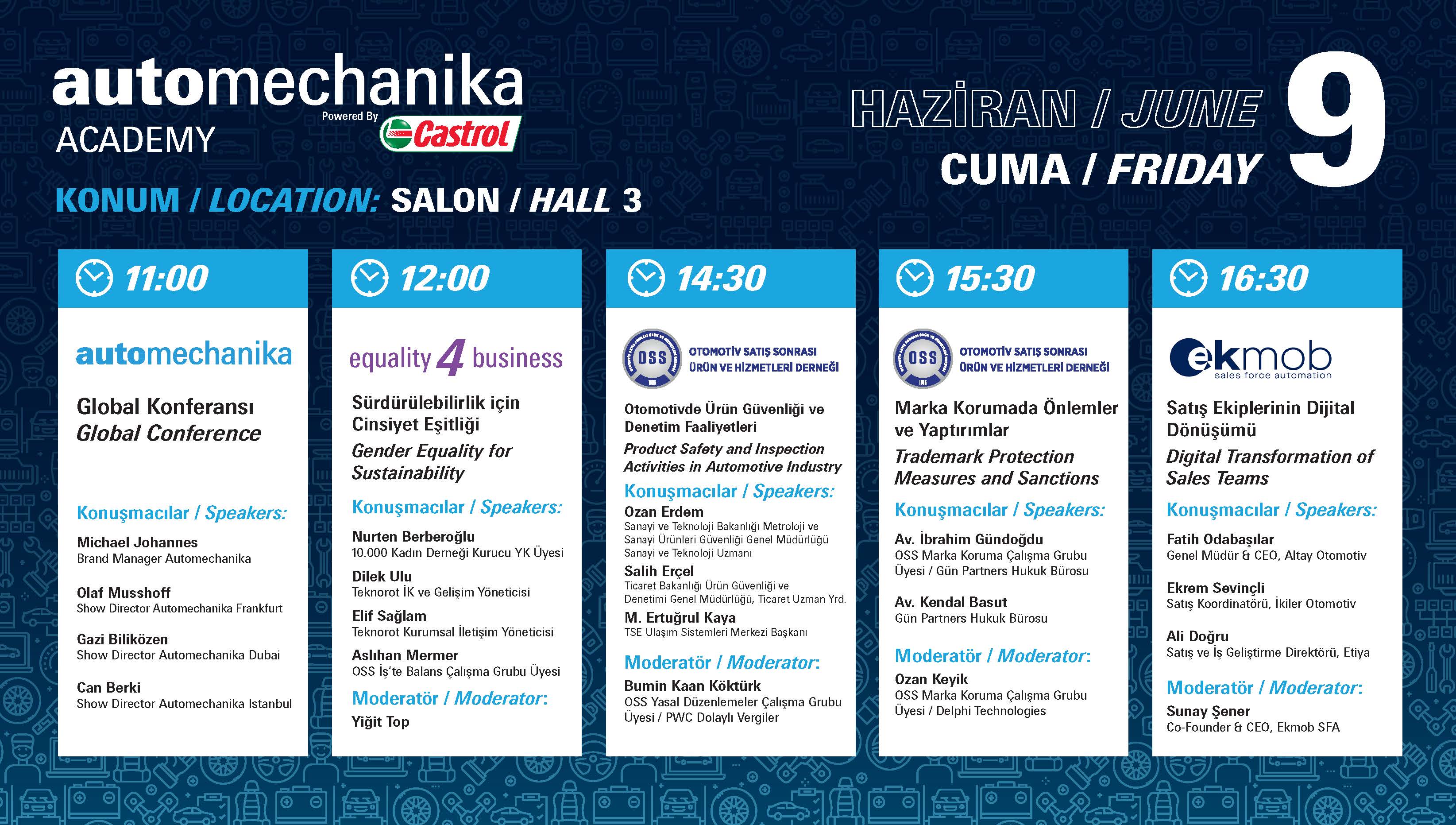 Automechanika Academy Schedule: Day 3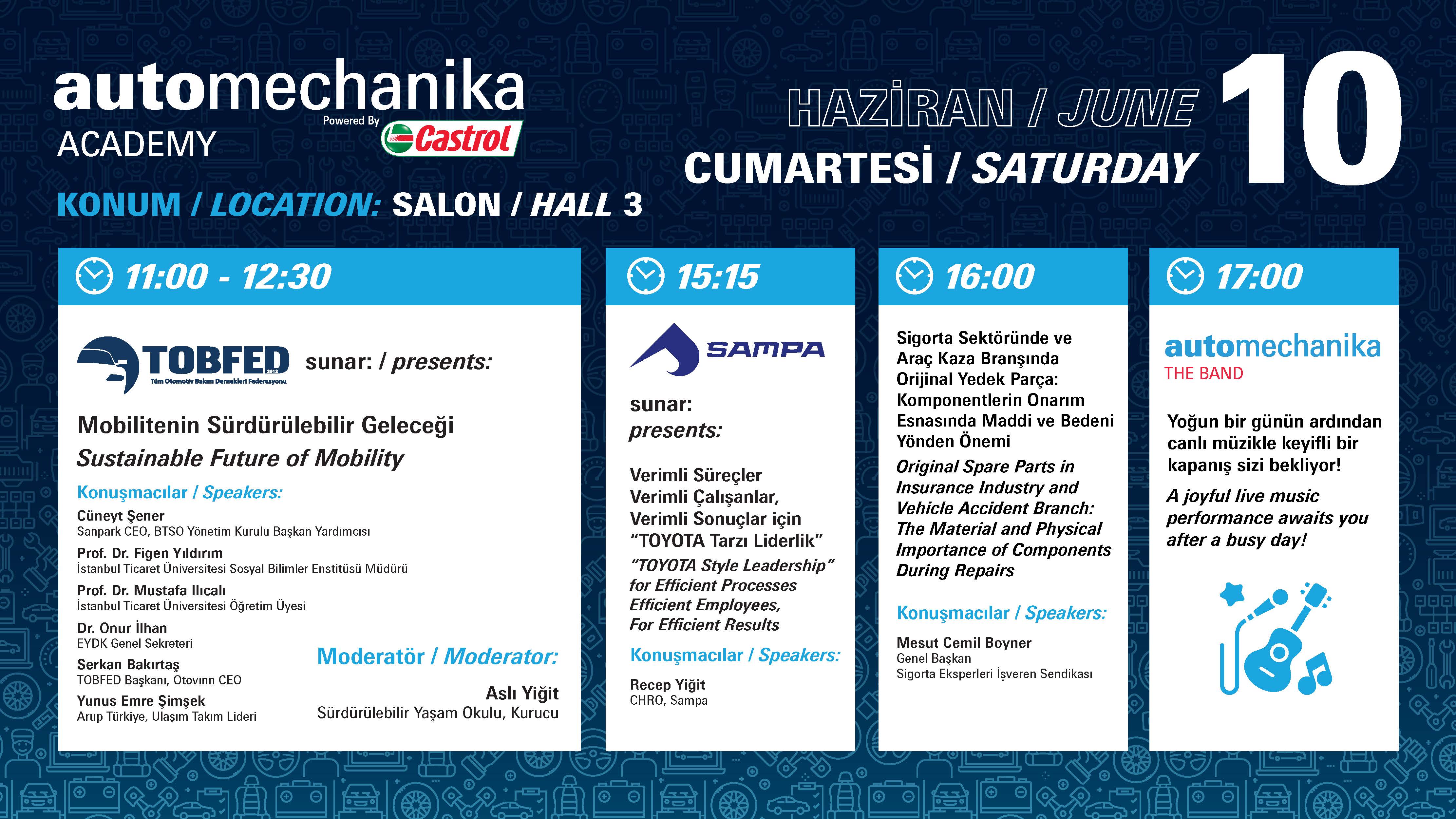 Automechanika Academy Schedule: Day 4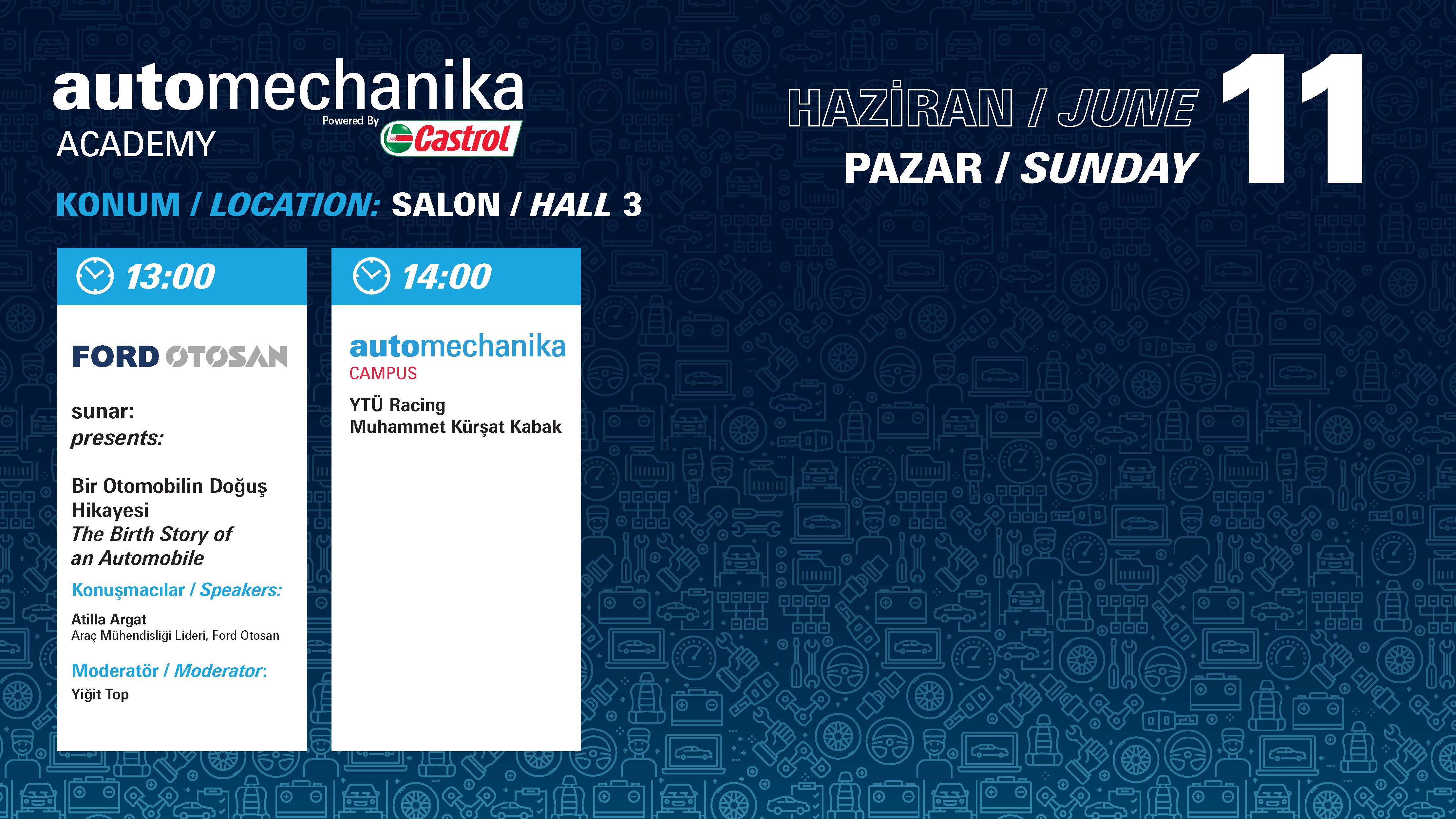 Automechanika Academy 2022 Highlights