If you are attending Automechanika Istanbul Plus 2021 as a visitor, you can find all information you need about your arrival and stay to make sure that you have a safe and efficient visit at the show.
Exhibition Grounds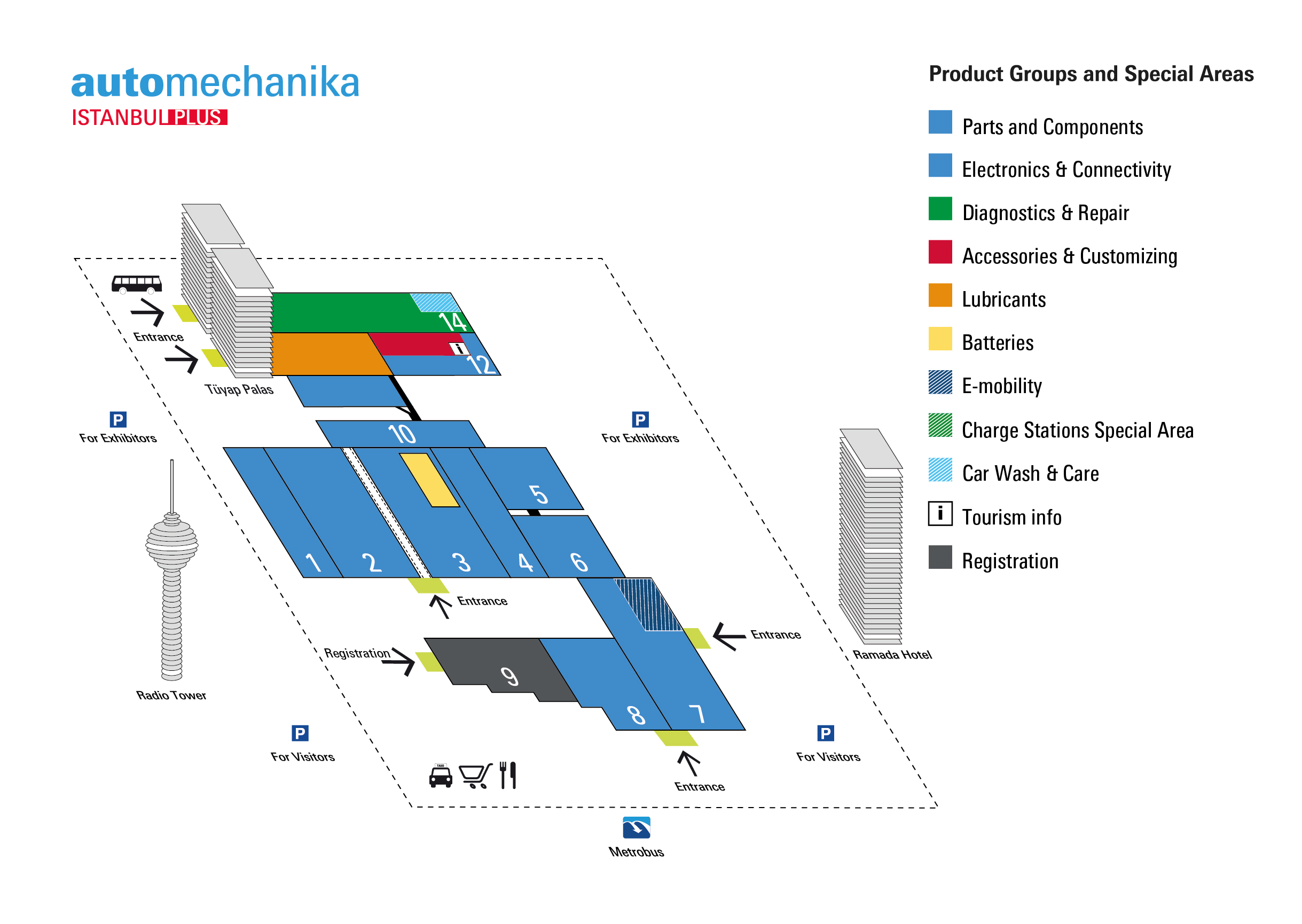 | | | |
| --- | --- | --- |
| Thursday - Saturday (18. - 20.11.2021): | 10:00 - 18:00 |   |
| Sunday (21.11.2021): | 10:00 - 17:00 |   |
2021 exhibitors
You can access Automechanika Istanbul Plus 2021 exhibitors and products by using our search engine.    
2021 exhibitors and products
Entry requirements to the venue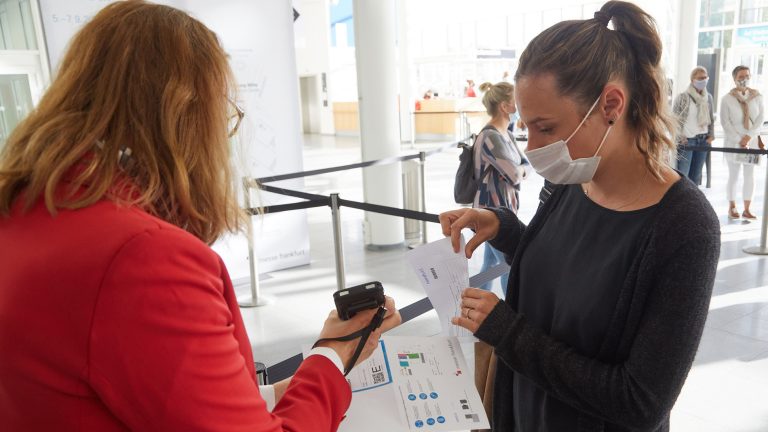 Due to the safety regulations applied by Turkish Republic Health Ministry, one of the following documents must be displayed at the entrance to the venue:
Digital health pass code (must contain current information about vaccination or PCR test result),
Vaccination certificate,
A negative PCR test result no older than 48 hours,
Document of recovery from COVID-19
For more information please visit https://hayatevesigar.saglik.gov.tr/hes-eng.html
Please visit our safety and hygiene concept section for more information
Arrival and stay
Please feel free to contact our official tourism agency ITF Tour for your arrival at the venue and your accommodation during your stay in Istanbul.
Contact details:
E-mail: itftur@itftur.com
Phone: +90 212 266 10 10
Address: Oguz Sk. Bahar Apt. No:7/5, Mecidiyekoy, 34387, Istanbul, Turkey
For more information
Departure time schedule for free shuttle buses to the venue:
| | | |
| --- | --- | --- |
| From Taksim on all show days (18-21.11.2021) | 09:00 | 10:00 | 11:00 | 12:00 | 13:00 |   |
| From Istanbul Airport on all show days (18-21.11.2021) | 09:00 | 10:00 | 11:00 | 12:00 | 13:00 | 14:00 | 15:00 |   |
Departure time schedule for free shuttle buses from the venue:
| | | |
| --- | --- | --- |
| To Taksim on Thursday, Friday and Saturday (18.-20.11.2021) | 14:00 | 15:00 | 16:00 | 17:00 | 18:00 | 19:00 |   |
| To Taksim on Sunday (21.11.2021) | 14:00 | 15:00 | 16:00 | 17:00 | 18:00 |   |
| To Istanbul Airport on Thursday, Friday and Saturday (18.-20.11.2021) | 14:00 | 15:00 | 16:00 | 17:00 | 18:00 |   |
| To Istanbul Airport on Sunday (21.11.2021) | 14:00 | 15:00 | 16:00 | 17:00 |   |
Departure points of free shuttle services